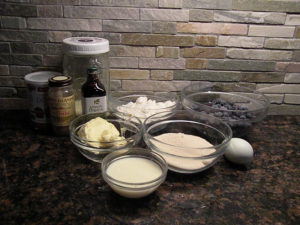 My second recipe to try was blueberry buckle. It wasn't nearly as easy as the blueberry smoothie but turned out delicious and wasn't too hard to make! I used the following ingredients: Butter (I use a butter substitute such as Smart Balance), Sugar, Egg (fresh), Vanilla, Unbleached Flour, Baking Powder, Salt, Milk (local from the Huckins Farm), Blueberries (frozen), Cardamom, Nutmeg and Homemade Whipped Cream.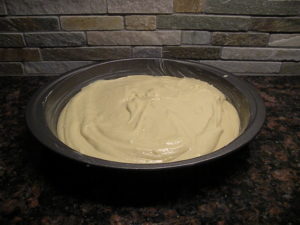 As the oven was preheating I creamed half the butter and half the sugar and then beat in the egg and vanilla. I did my best to follow the instructions and sifted the flour, baking powder and salt and then added it alternately with milk to the creamed mixture.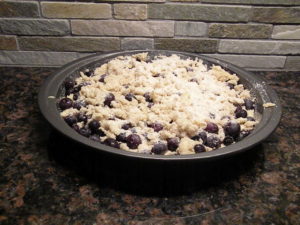 Then I poured it into a greased round pan as I didn't have a square baking dish and topped it with blueberries and the sugar, flour, cardamom, nutmeg and butter mixture.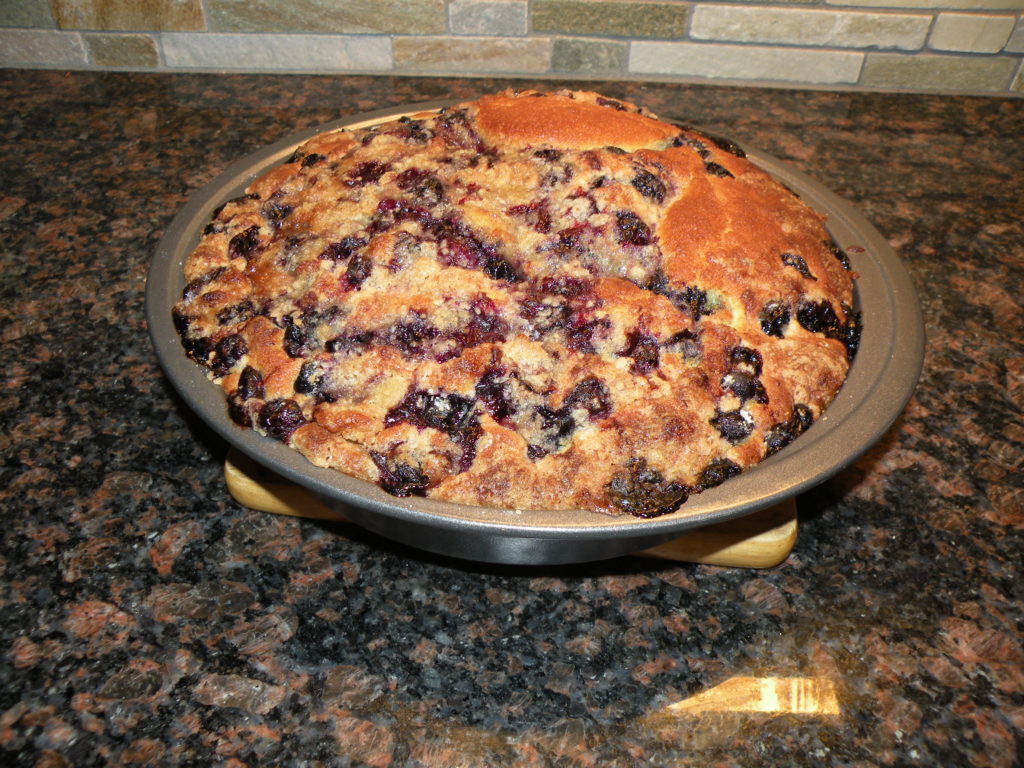 After baking for about 45 minutes and it was golden brown I took it out of the oven. It didn't look like a typical blueberry buckle since it was round but it tasted the same 🙂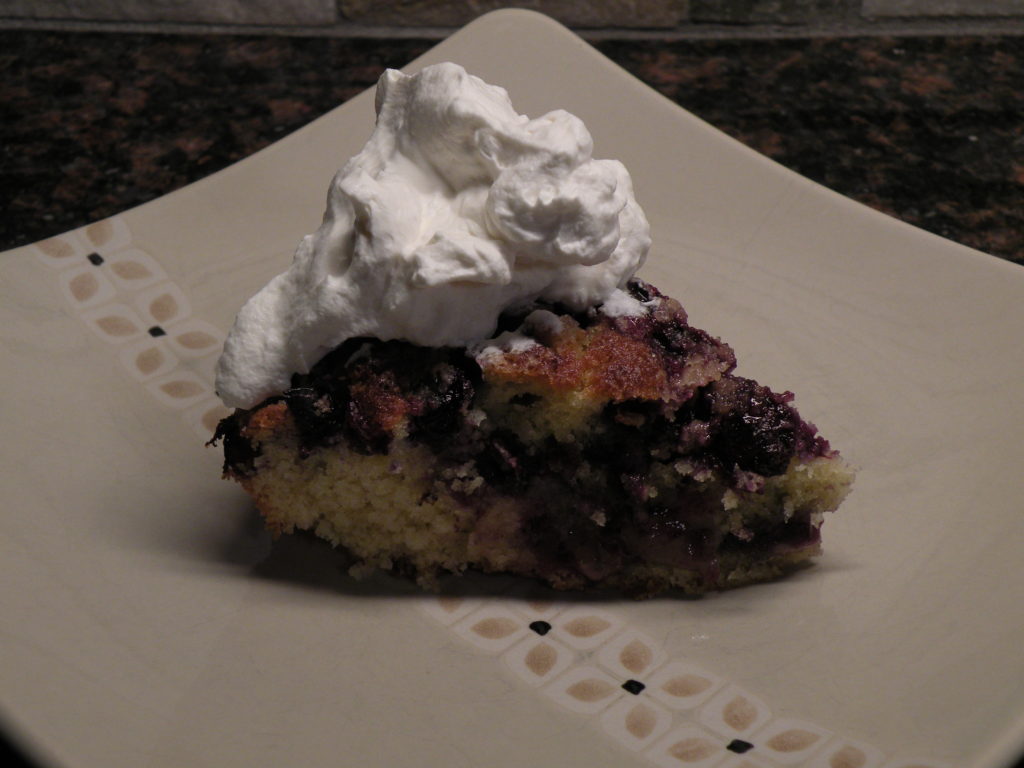 INGREDIENTS:
1/2 cup soft butter
1 cup sugar
1 egg
1/2 teaspoon vanilla
1 1/2 cups flour
1 teaspoon baking powder
1/4 teaspoon salt
1/3 cup milk
2 cups fresh blueberries
1/2 teaspoon ground cardamom
1/4 teaspoon nutmeg
Sweetened whipped cream
INSTRUCTIONS:
1.  Preheat oven to 375 degrees.
2.  Cream together half the butter and half the sugar.  Beat in egg and vanilla.
3.  Sift together 1 cup flour, baking powder and salt.  Add alternately with milk to creamed mixture starting and ending with dry ingredients.  Pour into a greased 9-inch square baking dish.  Top with blueberries.
4.  Combine remaining sugar and flour, cardamom and nutmeg.  Using a pastry blender, cut in remaining butter until texture is like a coarse cornmeal.  Sprinkle over blueberries.
5.  Bake 40 to 45 minutes.  cool slightly before serving with sweetened whipped cream.
Yield:   6 to 8 servings