We are really looking forward to next summer.  Before the snow and cold weather set in I was working hard pruning back dead blueberry branches and weeds.  Now I'm waiting for more moderate weather so I can get back out in the field and prune to make for another great season.
After attending a conference and learning more about pruning and caring for blueberry bushes I can't wait to put what I learned into action.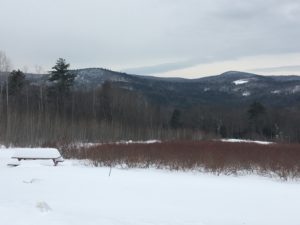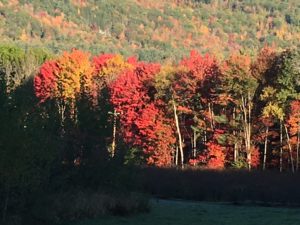 We also want to add raspberry and/or kiwiberry – you pick- plants.  This spring we plan on installing a trellis system, irrigation and plants!.
On another note, our chickens are all grown up.  We have 6 hens that are all different.  Some of them started laying eggs over the winter…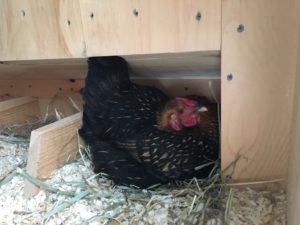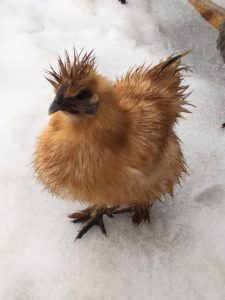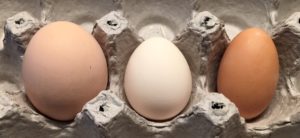 I've also been busy trying more blueberry recipes.  I've made blueberry muffins, blueberry scones and blueberry buckle.  I even made some blueberry wine and blueberry jam…yum!